The Official Tottenham Hotspur Opus – One Off A Kind Special Edition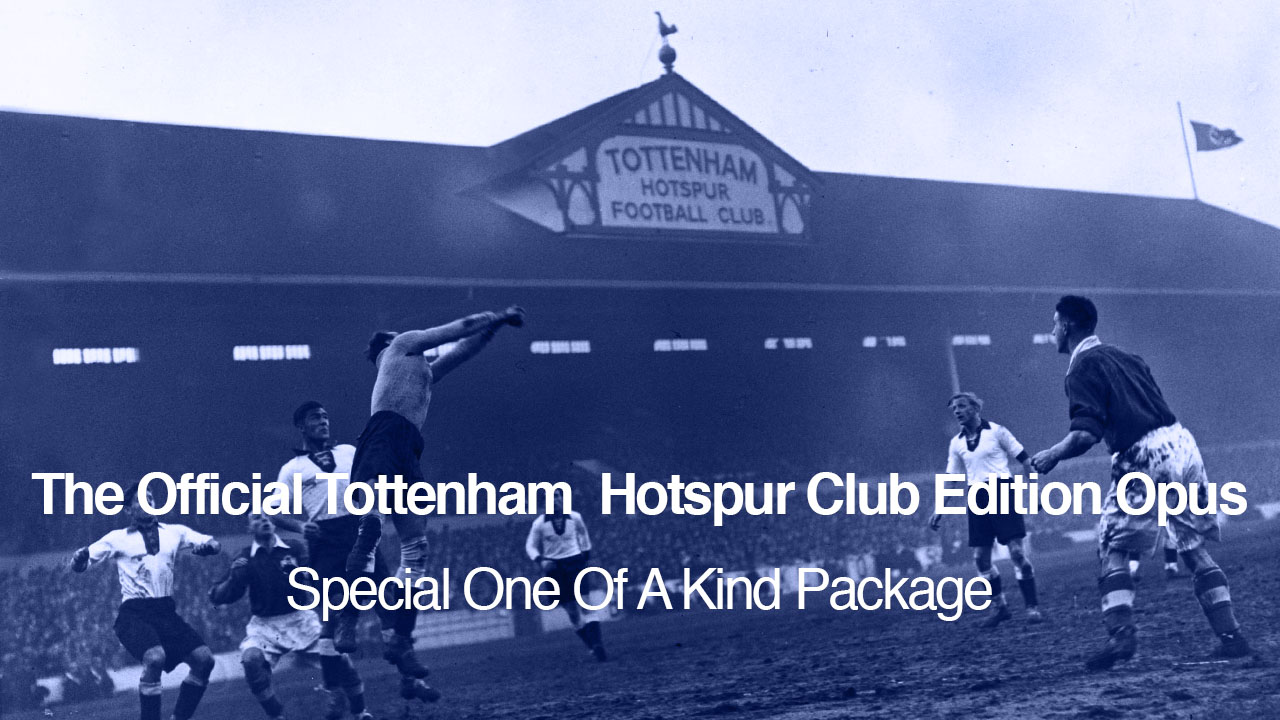 This one off a kind package includes ALL the following elements:
The Official Tottenham Hotspur Club Edition Opus – with an exclusive Carbon Fibre Clamshell Case (hand-made presentation case specially created for this package)
Unique Signature cards – signed by squad players of 2016/ 2017 season and a signature card signed by Harry Kane. Both rare items of memorabilia
A choice of six Giant United Polaroid Portraits – taken on the world's largest Polaroid Camera
2 Tickets to a Tottenham Hotspur home game – a game of your choice this season or the next
The Official Tottenham Hotspur Club Edition Opus
This magnificent publications covers the history of the club, with contributions from a list of great writers including the legendary Hunter Davies. Weighing in at 37 kilos and 850 pages long, each half metre square. Over 400,000 words and over 2,000 images, each individually varnished. The Opus is leather bound and comes in a stunning presentation clamshell.
A Unique Spurs Icons Signature Sheet
An incredibly rare copy of the limited Tottenham Hotspur Legends signature page. Personally Signed by Ledley King, former manager Martin Jol, Juande Ramos and Robbie Keane.
Unique Signature Cards
This special edition inclues two unique signature cards, one from signed by squad players from 2016/2017 season and another signed by Harry Kane.
Six Giant United Polaroid Portraits
This special one off edition includes a choice of six Tottenham 20 x 24 inch Polaroid Collection consisting of 8 Polaroid photo prints of Spurs legends. The collection includes Aaron Lennon, Clive Allen, Dave MacKay, Dimitar Berbatov, Gareth Bale, Jermain Defoe, Ledley King, Terry Dyson.
Price on application