Super Bowl Opus – New England Patriots Special Package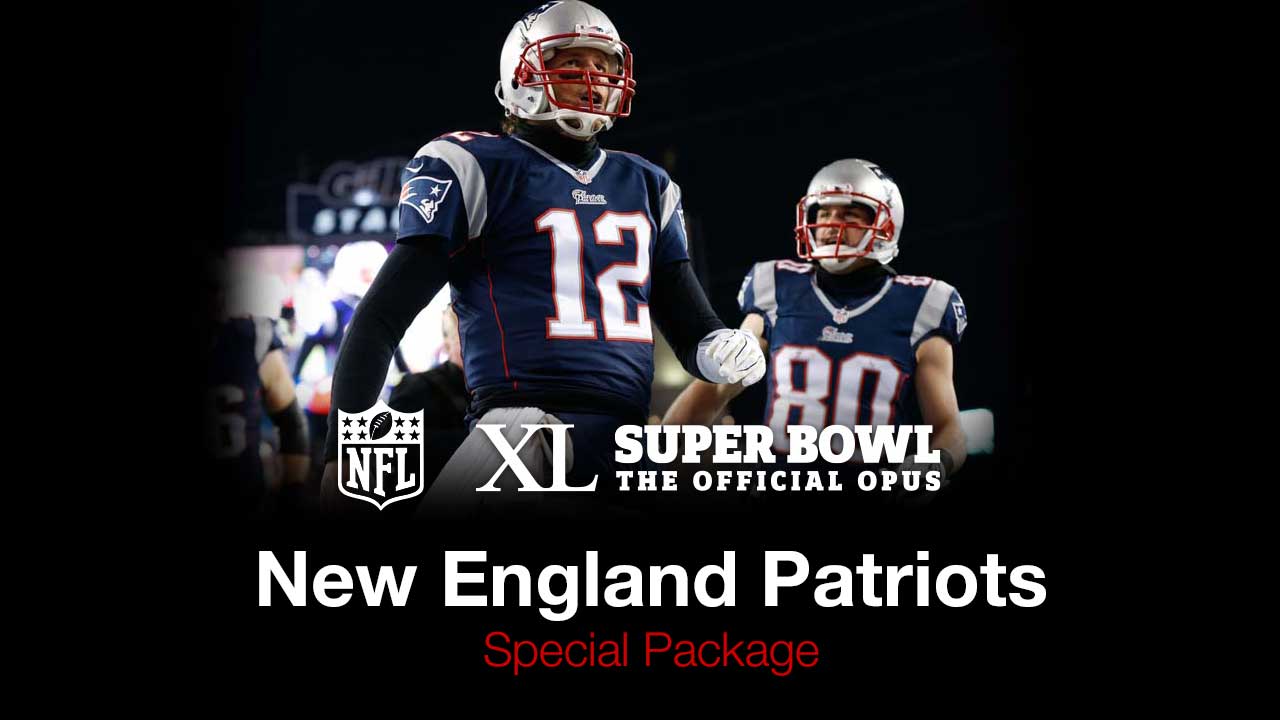 This special package includes ALL the following:
1 x Super Bowl Opus
1 MVP special signature page
1 x Tom Brady polaroid, signed by Tom Brady
2 x tickets to any Patriots home game in the 2017 NFL season
XL: Super Bowl The Opus
At half a metre square, 850 pages long and weighing in at 37kg, XL Super Bowl The Opus is the biggest book on football ever published.
Chronicling the first 40 Super Bowls, the 1,400 images within this Opus are truly breathtaking, the 150,000 words delivered by some of America's finest writers bring back spine-tingling memories, and the quality and sheer scale of the Opus is totally unique.
MVP Special Signature Sheet
Signed by all living MVPs from the first 40 Super Bowls including Bart Starr, Joe Namath, Terry Bradshaw, Joe Montana, Jerry Rice, John Elway & Tom Brady. The sheet was signed during Super Bowl week at Super Bowl XL in Detroit, Michigan.
Giant Tom Brady Polaroid Print
Included with this package a limited edition signed Tom Brady Polaroid art print.
Printed on a 280gsm high quality silk art paper the print measures 56 x 86cm and is signed by Tom Brady himself.
Two tickets to any Patriots Home Game
Any two tickets to a New England Patriots Home Game in the 2017 NFL Season.