Former Pittsburgh Steelers head coach Bill Cowher takes a trip down memory lane as he reminisces about his time at the Pittsburgh Steelers whilst looking through the Super Bowl XL Opus.
Coach Cowher spoke of how 'Preparation' is a key factor for success. His mantra, adopted by the Steelers in the week leading up to their victory at Super Bowl XL in Detroit against the Seattle Seahawks was simply "They never remember who loses the Super Bowl!"
This weekend marks the 25th anniversary of Bill Cowher becoming Pittsburgh Steelers head coach in 1992. Taking over from the legendary Chuck Noll, who had led his Steelers team to a record breaking four Super Bowl wins in the Seventies, Coach Cowher quickly turned around the teams ailing fortunes, leading his Steelers team to successive playoff campaigns in his first six seasons at the helm.
As a young coach, just 34 years old when he took charge, getting the right staff around him was the first challenge. "It was important to get coaches in that were good teachers, that was a work in progress", and then together "Trying to create a good atmosphere with the players that was built around accountability, trust and preparation… Chemistry is very, very important and it doesn't mean you don't have bumps along the way but creating the best chemistry you can as a key component… And trying to create an open door policy. The only way you can create togetherness is by people feeling comfortable with communicating how they feel which is sometimes not what you want to hear. My wife used to say when you ask a tough question expect a tough answer."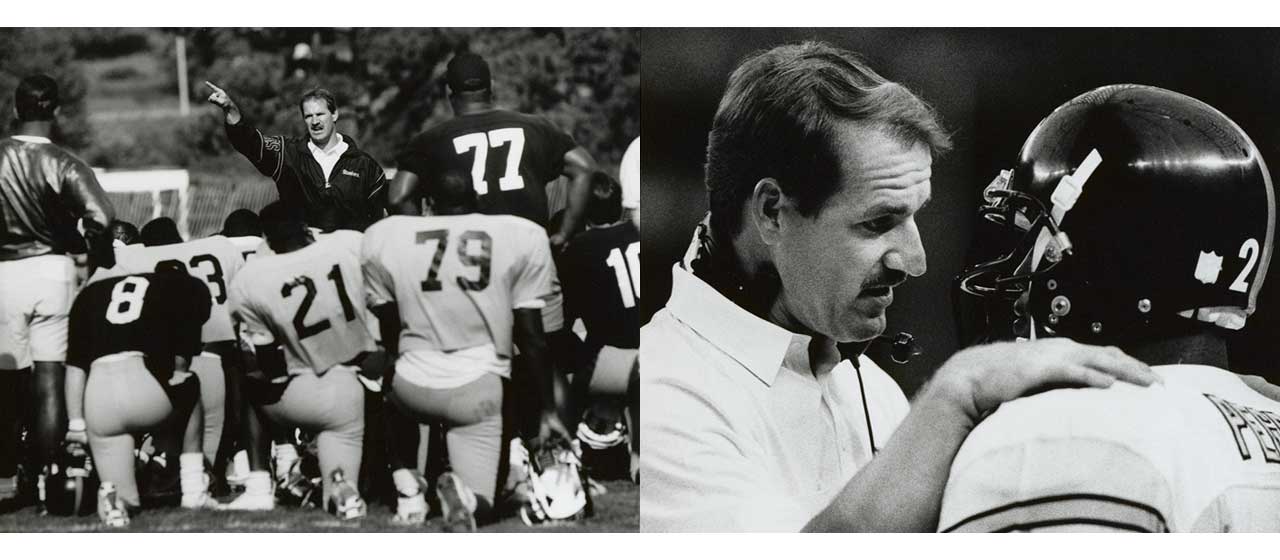 Cowher recalls addressing the players at Three Rivers Stadium for the first time in May 1992, "The first time you stand up there are a lot of things to go over, trying to create an understanding, a sense of expectation that you have of the players and they too are getting to know you… There were a lot of players who had a lot of different questions about where they stood and those are the things you have to be open minded to"… "It was challenging at times and certainly each player's situation with the team was unique. Every person has their own perspective of what they wanted and their perception of where they stood in the organisation and wondering where they stood in my eyes. So it's one of those times when it's very important to be a good listener and that was very important for me to do so I could get a good feel of the pulse, not of a certain individual but more so the pulse of the team, so that we can create an approach and philosophy where everyone will be able to adapt and work together".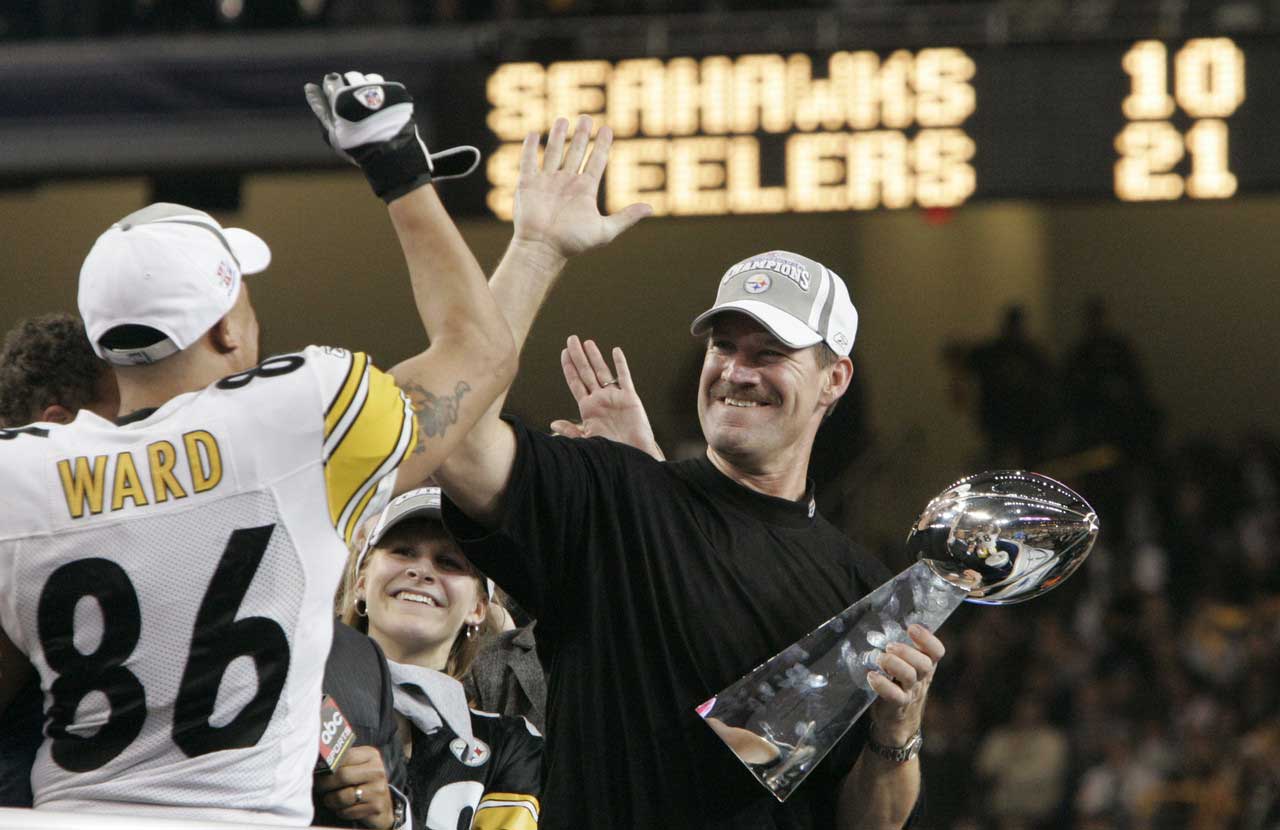 With the New England Patriots being the only obstacle standing in the way of the Steelers heading to Super Bowl LI, in Houston, Coach Cowher feels that the team couldn't be in safer hands with Ben Roethlisberger calling the plays on the field. Roethlisberger became the youngest quarterback to win a Super Bowl as part of Coach Cowher's champion winning team of 2005. "I don't think anyone envisioned him doing what he did as early as he did it" Coach Cowher said, "Ben is a special player a special athlete who is a tremendous competitor who has a great feel for the game and continued to get better and better and is playing some great football later in his career. It's great to see him mature as he gets older and is without doubt the face of that football team."
Ben is a special player a special athlete who is a tremendous competitor who has a great feel for the game
"The foundation every year of a football team starts in training camp", Coach Cowher commented. "It starts with sacrifices you make in the of season program. You don't assume anything. Every team is different, the dynamic the chemistry is always different, so it's almost embracing the process through that you have to hit some tough times to really find out about yourself and the other people around. I think the Steelers this year have gone through the stretch this year of four straight losses and all of a sudden boom they've come out of this the other end. It's about not taking anything for granted. The game as a season is a journey. Through the course of that journey there's a lot of things that happen along the way that bring you closer, allow you to grow stronger and give you the sense of perspective you need to have to endure the length of the journey and embrace every opportunity that comes along".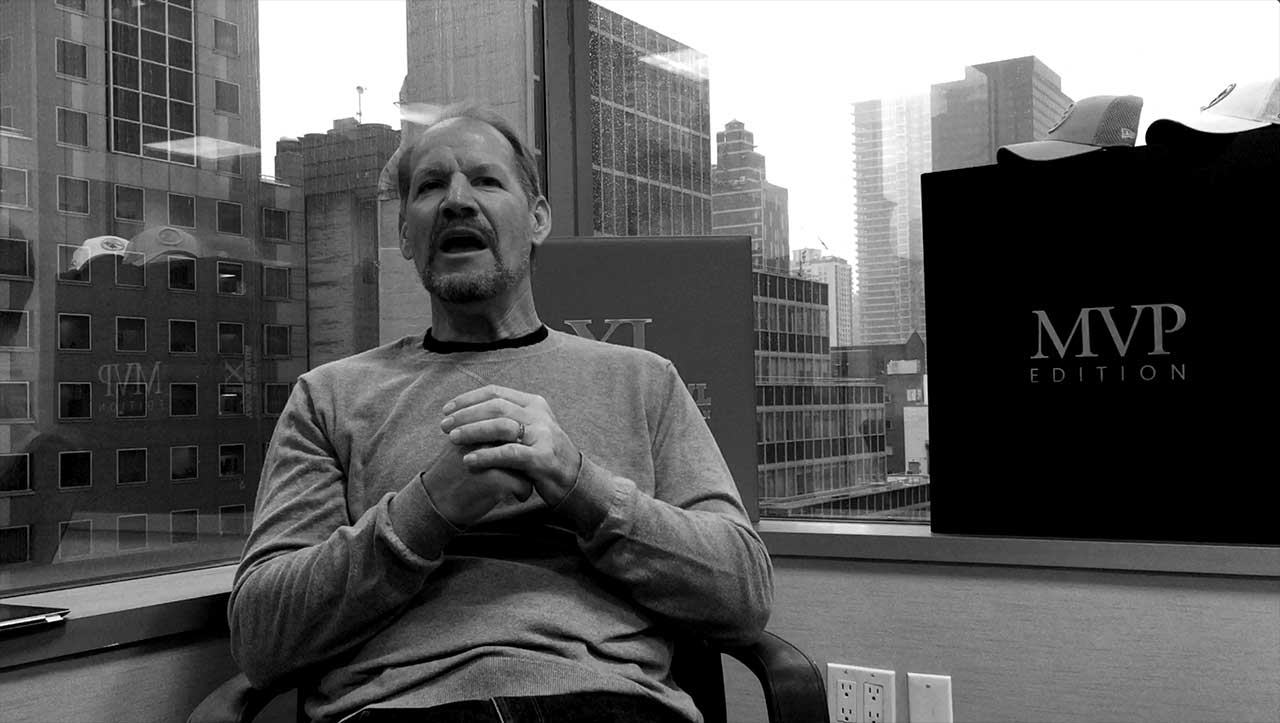 This weekend Coach Cowher will, as usual, be in the studio with CBS covering the final stages of this season's NFL playoffs. His emotional attachment to the Steelers and the city from which he hails will in no doubt be expressed on air. He remains unquestionably proud of the fact that both Ben Roethlisberger and 38 year-old James Harrison, whom he brought to the franchise, remain fundamental to the Steelers success to this day.