The Official Ferrari Opus Best Bid
An exclusive opportunity to own a Ferrari Enzo Edition Opus available to the highest bid! The auction is open for seven days, and the highest at the end of the seven days will win a copy of The Official Ferrari Enzo Edition Opus. 
Don't miss out on this unique opportunity!
Please submit your bids by 24th February 2017.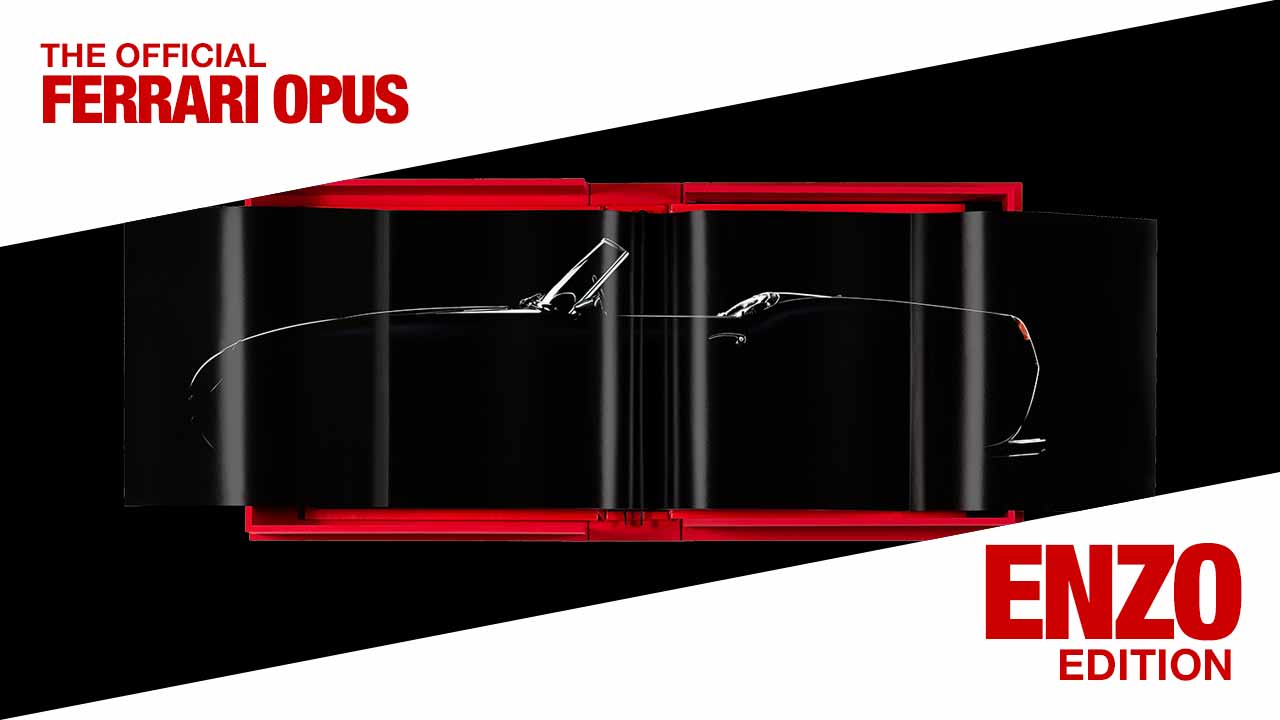 At 50cm square, weighing 32 kilos, The Official Ferrari Opus tells the story of the Prancing Horse on an unprecedented and epic scale.
The Opus celebrates the magic of Ferrari, whether on the road, on the track with the F1 team, in the cockpit with the drivers or behind the scenes with the workers at the legendary factory in Maranello, Italy.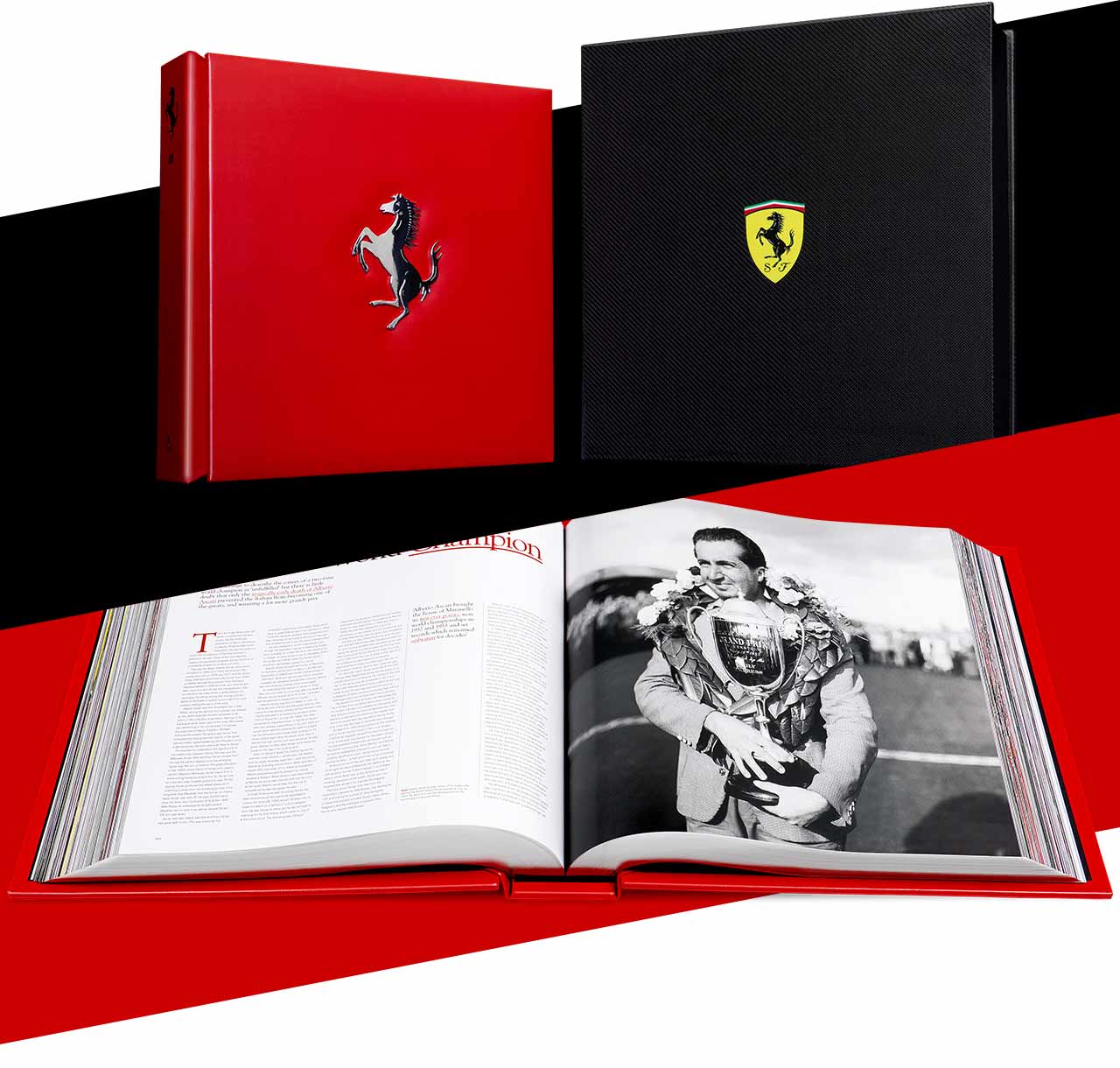 Each of the 399 copies are personally-signed by multiple Ferrari world champions on an individually numbered, silver-foiled signature sheet.
Presented in a sleek, black carbon-fibre clamshell, adorned with the world-famous Ferrari racing shield, it is the most desirable publication ever on the marque.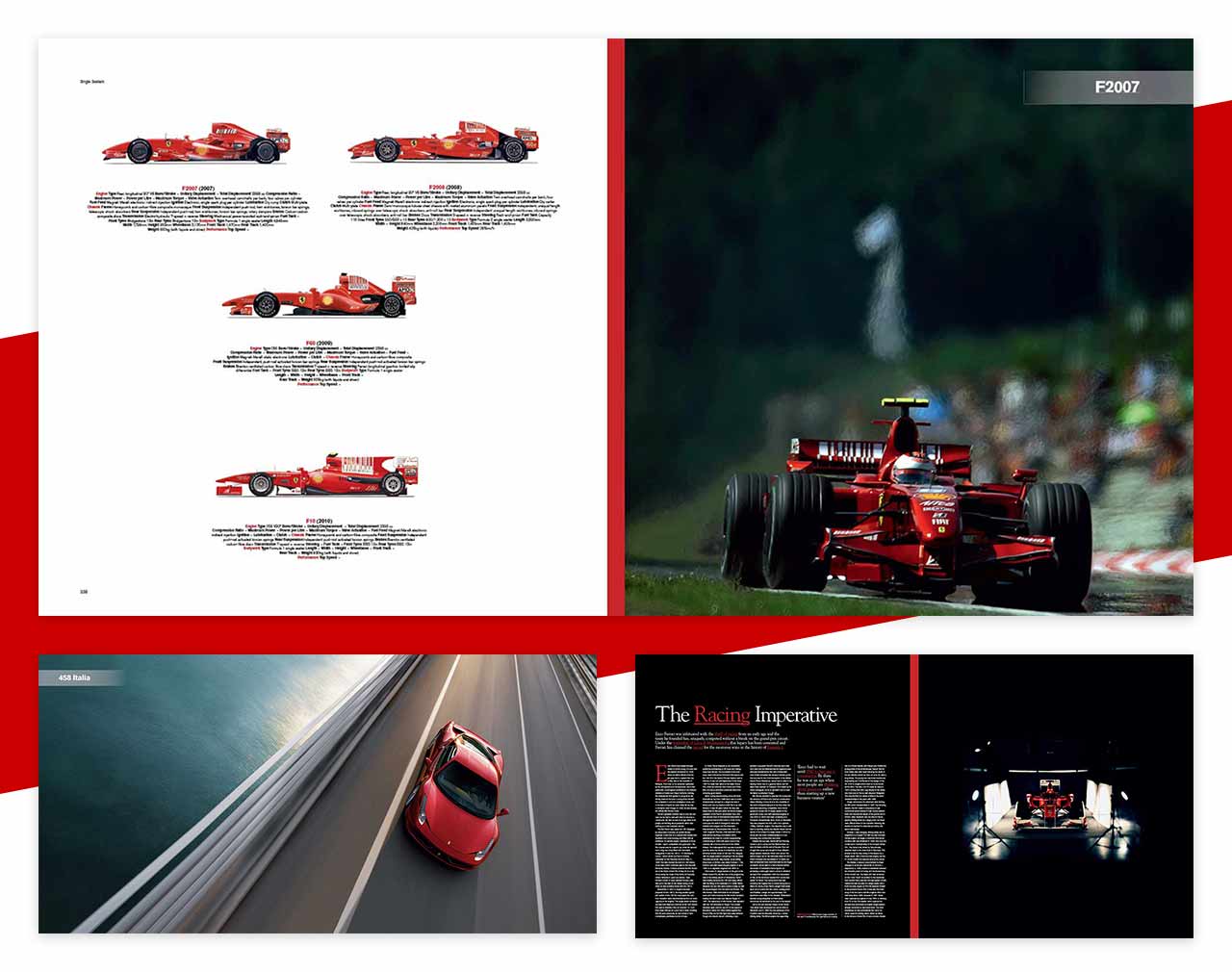 Each Enzo also contains the signature sheets from the Cavallino Rampante and Classic editions.